Peti SA
€55,00
Innovative physical modeling synthesis
VST2 64 bit
AU VST2 64 bit
Overview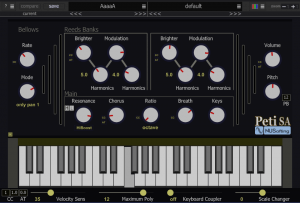 Peti SA is a unique VSTi and AU instrument that  emulate the sounds of the Harmonium,
using custom hybrid FM synthesis technology .
Harmonium is a member of the Reed Organ family, also known as "pump organ".
Peti SA can also produce sweet  accordion sounds.
The Harmonium in its smaller form is widely used in north Indian music and, as derivation, in pop and rock music as well, for its full and sweet sound.

Downloads
Saving presets and saving with project is disabled in the demo.
Peti_SA-Demo
 Peti_SA-Demo
This Mac Demo has not yet been updated for Monterey macOS, though the full AU version has, you get it when you buy.
Trouble installing? Please read the FAQ
Main Controls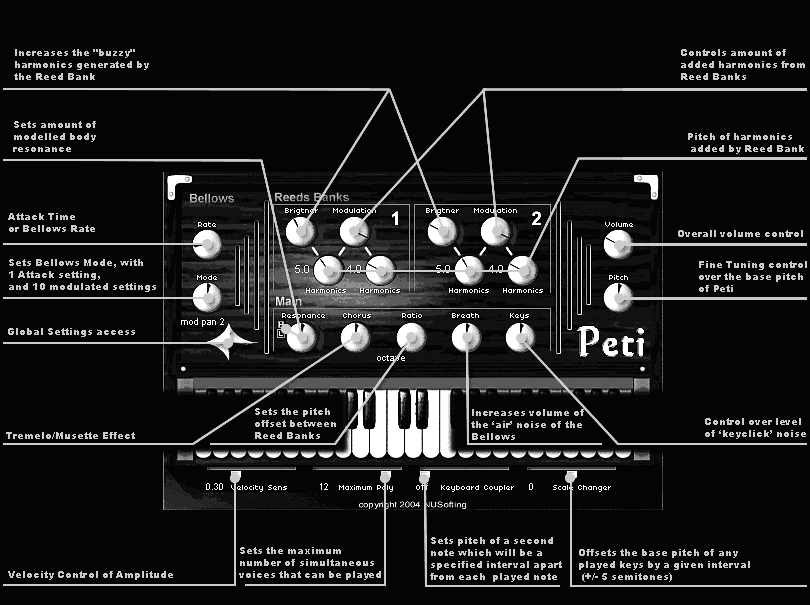 Demo Songs
Changelog
1.0 Windows
1.1 Mac (installer update)